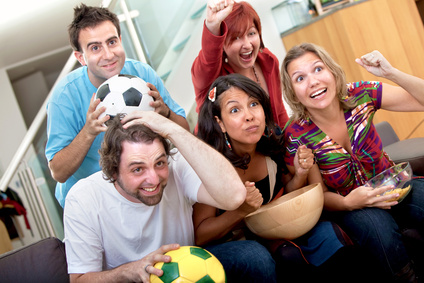 "Where can I watch live sports?"
Nothing beats watching and taking part of the thrill of victory and the agony of defeat when watching live sports. You can see it from the faces of the winning team or athletes. The excitement, the thrill, the sensation, and the suspense are all there –it is electrifying and infectious! It is not surprising that most sports enthusiasts would want to be part of the game by watching the event live.
Here are some live streaming websites where you can watch live sports:
1. Sport Lemon.TV
This is considered as the largest streaming websites where you can watch live sports or watch live TV free of charge. What's best? There is no requirement needed to register, neither are you required to buy something from the website.It is simply free. You need to have an Adobe Flash Player for you to download and watch the sports live.
2. Stream2Watch.me
It features live sports streams and live television. The major sports categories it features are basketball, baseball, football, golf, hockey and soccer. The sports streaming in Stream2Wacth.me are free. There is no need to register and no need to buy any promotional products from this website.
3. First Row Sports
Said to be the best streaming websites in terms of its popularity. It has consistently offered the public free live sports streaming for the past years. Perhaps the reason for its popularity is in featuring wide selection and varieties of sports.Sports featured include football, rugby, basketball, ice hockey, volleyball, boxing, tennis, motorsports, baseball, handballs and others.
No joining or registration requirement is needed. No need to buy products from the websites for you to be able to watch live TV sports.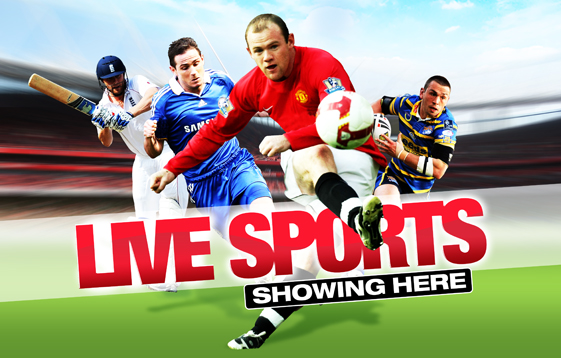 4. Wiziwig.tv
Live sports, live television and live radio are the features of Wiziwig.tv. It even provides live sports schedules that you can follow. Just like the other free live streaming websites this is free. No joining or registration requirements. No need to buy any products to enable you to watch free live sports.
5. AllSportsLive
The highlight of this website is more on international sports instead on major US sports schedules. Good for viewers who are interested in international sporting events.Watching live sports on this site is free with no strings attach like joining or registration requirements or buying any product from the websites.
6. Laola1.tv
Although this website is free, you need to register, create your own password and give your email.Laola1.tv features less of the major sporting events but focuses on volleyball, beach volleyball, table tennis and other similar sports.
7. FootyFire
This website is free and the only thing you need to do is to download and just play the live stream. Although it focuses on football and soccer it also features other major sporting events. No joining or other registration requirements. Much less no need to buy any   products from the websites before you could watch any sports live stream.
8. VIPBox.tv
It has live streaming of major sports events like basketball, soccer, boxing, hockey, rugby, tennis, handball, baseball, volleyball and other sports.
Live sports streaming is free and again, there are no strings attached like membership requirement before you could watch live sports.
9. LS Hunter
You can watch any major sporting events on this website for free. The only thing requires is for you to choose the links of any featured sports. No registration or membership requirements.
10. Watch ESPN
This is available for US subscribers on ESPN. It also features major sporting events. Live streaming is free.
Enjoying your favorite sports online is not expensive. Just look around on the internet and check out where you can watch live sports free. You can begin by visiting the live Streaming Websites featured above. It is just a click of the mouse away.